1st National Husband/Wife Homebirth Conference
Forty people gathered from ten states to share in an historical "birth event" on April 25, 1998 in Charleston, SC: The First National Husband/Wife Homebirth Conference. No other event of this type has been held in the USA. "I have waited fifteen years for something like this," said noted childbirth author Marilyn Moran.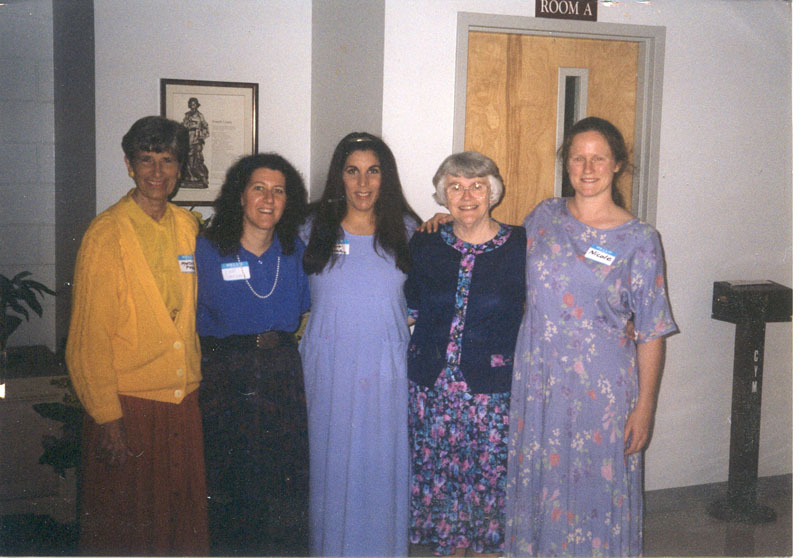 The time has come to present husband and wife birthing as the preferred way of childbirth. Mainstream America hardly gives a second thought to birthing outside the hospital, without a doctor present. Childbirth practices and propaganda favor the medical method of birthing, yet thousands of people across the country know that couples-birthing is safe, simple and satisfying, almost every time. We need to seize the opportunity to spread our message of fulfilling, commonsense birthing to whoever is willing to listen, however "radical" or unpopular these ideas may seem.
Terra Publishing provides resources which support the unassisted homebirth option and materials which help educate couples in search of a more gratifying birth.
We are proud to present four cassette tapes from the First National Husband/Wife Homebirth Conference. Total cost for all four tapes is $20.00, or you may purchase them individually at $6.00 each. Prices include shipping and handling. Make check payable to
Terra Publishing
4103 Plaza Lane
Fairfax, VA 22033.
We have a write-up on each of the speakers at the conference also. Click here to view a portion of the conference program on the speakers.
†
Lynn M. Griesemer