Interviews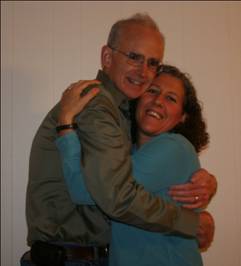 Childbirth and Marital Bonding
on The Jenny Hatch Show
www.blogtalkradio.com/jenny-hatch
Friday, March 19, 2010 1:00-2:00pm EST
Guests: Bob and Lynn Griesemer
You can listen to the program using the above player.
Click Here to display the flyer with more information.
Lynn was a guest on six other radio programs-
-Jenny Hatch Talk Show: Laura Shanley and Lynn Griesemer discuss the current birth scene in America. 12/1/11
http://jennymhatch.com/about-2/mamas-in-the-hood-radio-show/
-Carrie Lauth Willard's Natural Moms Talk Radio
http://naturalmomstalkradio.com/blog/natural-moms-podcast-84/
-Celesta Rannisiís Timely Topics in Childbirth. http://www.sandiegohomebirth.com/radio-show/Unassisted-Birth-with-Lynn-Griesemer, 3/19/08. One hour interview about unassisted homebirth. Celesta is a California Midwife who probes Lynn about why someone would not want a midwife-attended birth. They discuss how to prepare for an unassisted birth, important considerations when planning an unassisted birth and three callers asked excellent questions.
Click here to listen to an mp3 file of the interview.
-Lesly Federiciís New Mom Coach. http://www.blogtalkradio.com/usmilemom. 3/7/08. One hour discussion of Lynnís birth stories, why she chose unassisted homebirth, benefits of unassisted birth, what women in the childbearing years need to know.
Click on this button to listen to the complete show.
-Kemi Ingramís The Radio Mom Show. www.theradiomom.com/TuneIn.html. Episode #56. 15-minute interview. Discussion of 8 important questions for expectant moms.
Click here to listen to an mp3 file of the interview.
---